On Sunday, April 26th we took a group trip to Terra Cotta Conservation Site to participate in their Maple Syrup in the Park event where we were able to learn about different methods for making maple syrup and how Terra Cotta uses sustainable methods to harvest syrup from their maple trees.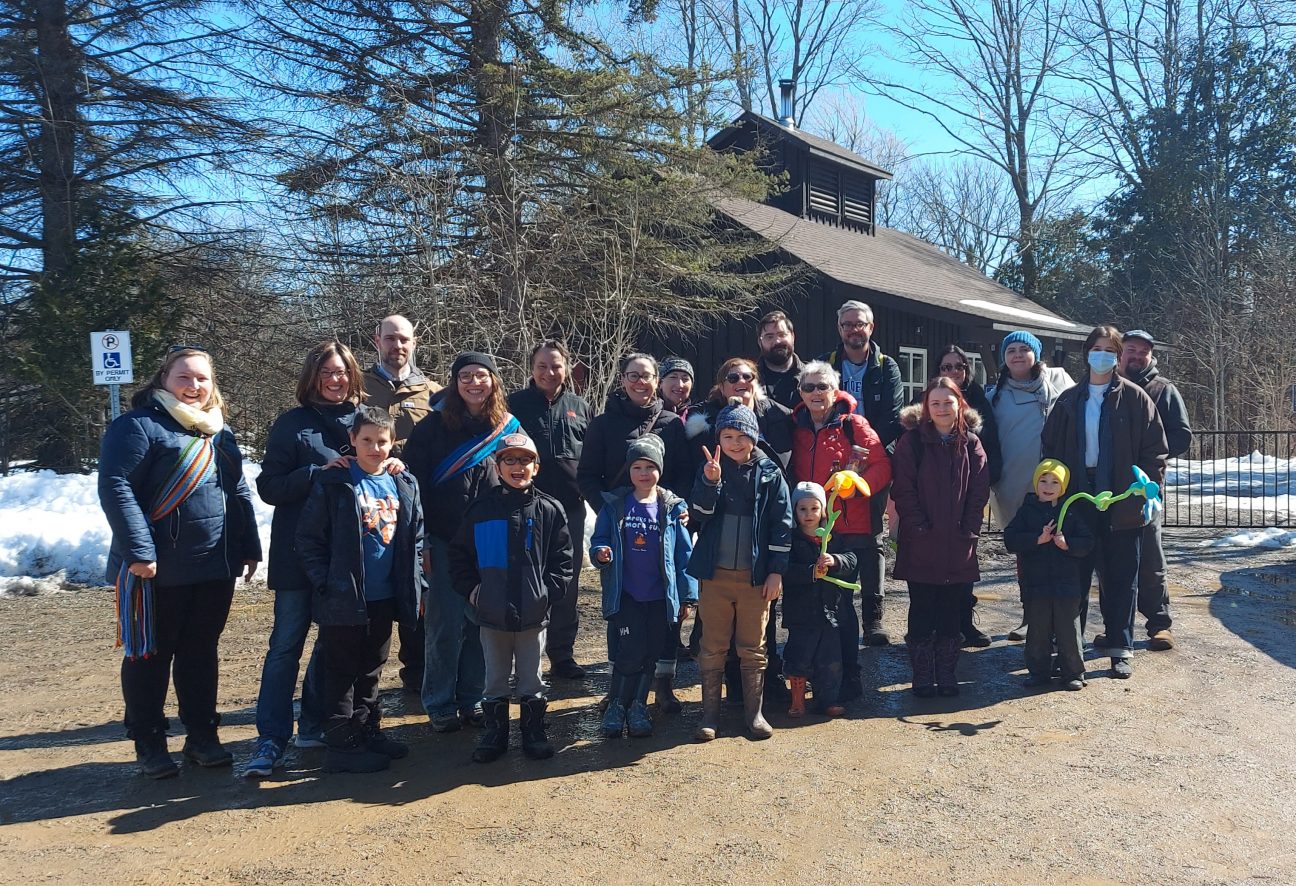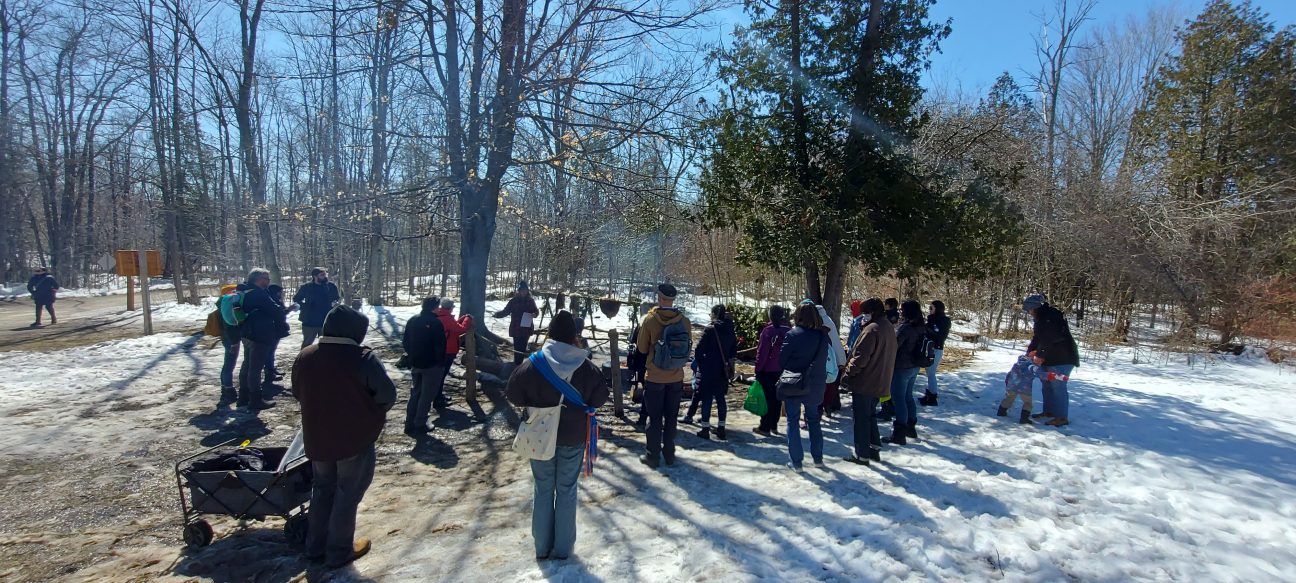 First stop: the pancake house! We met up with our group and shared a pancake breakfast
together where we got to test out some of the maple syrup produced onsite.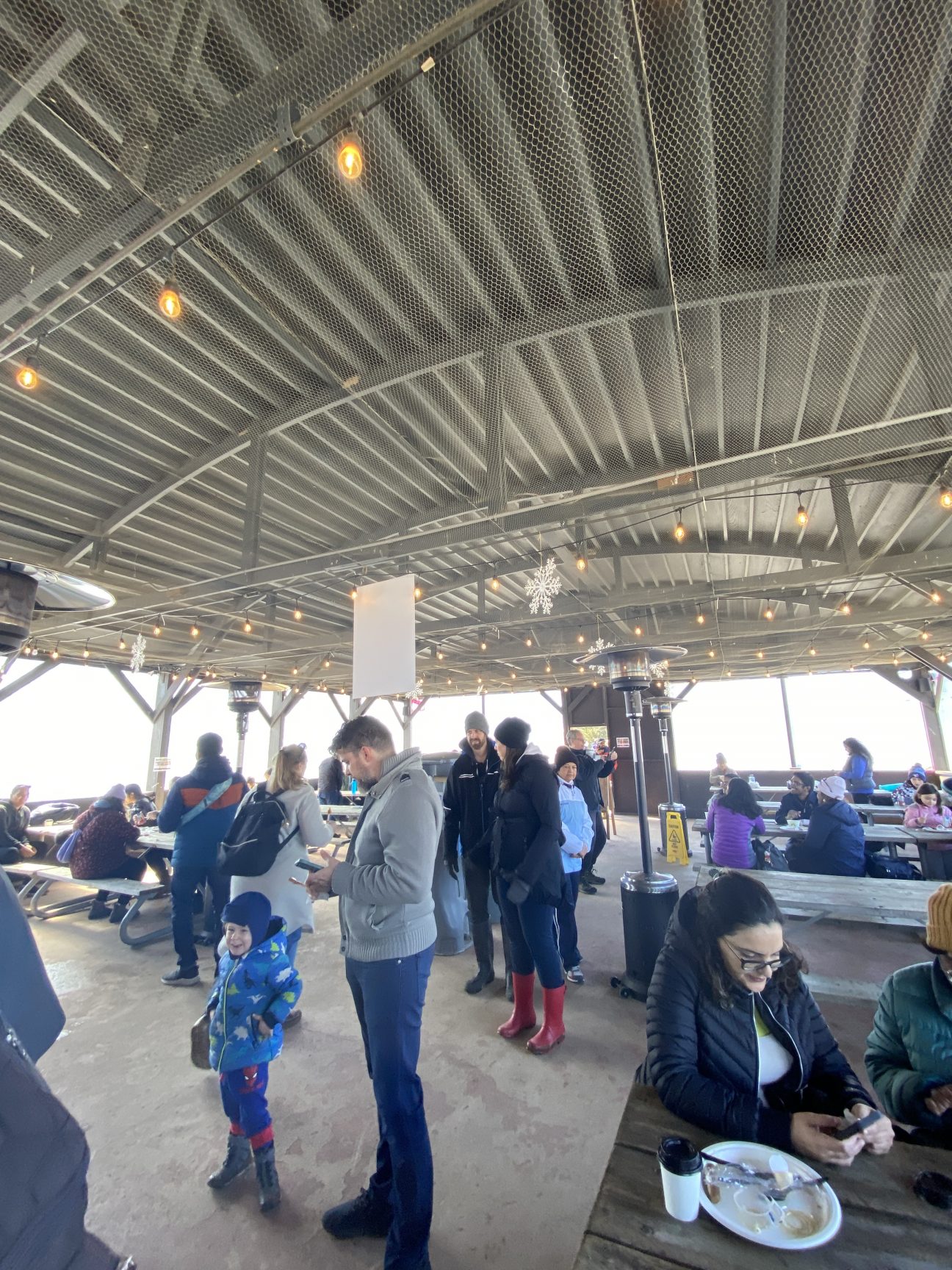 Our group then participated in a self-guided tour of the sugar bush; we learned about how sweet water gets turned into maple syrup, witnessed traditional Indigenous methods for harvesting sweet water, ate maple taffy, played games, and visited the sugar shack!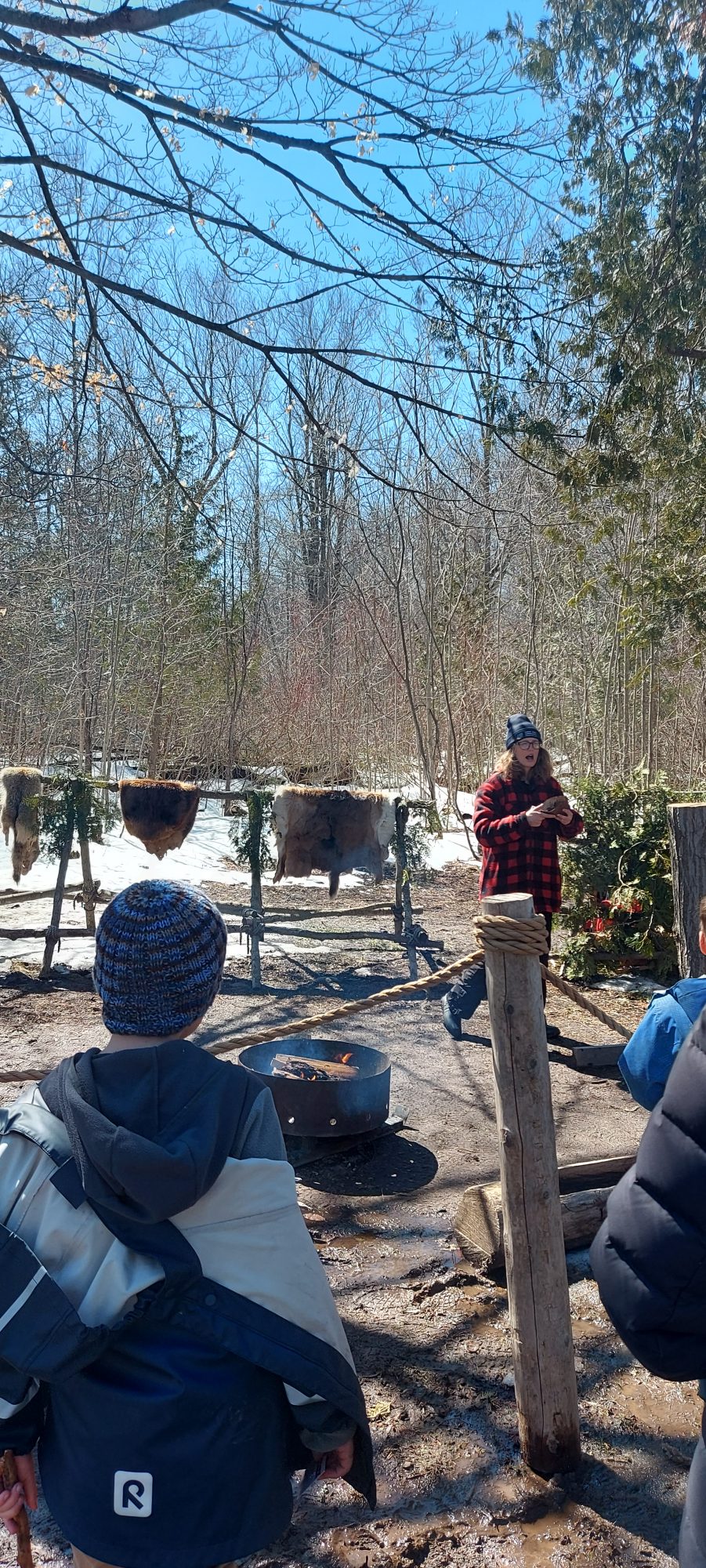 Other highlights of the trip included taking part in a scavenger hunt located across the tour site as well as sharing a taste of Senator Suzanne's sweet water harvested from Black Creek area before returning home for the day.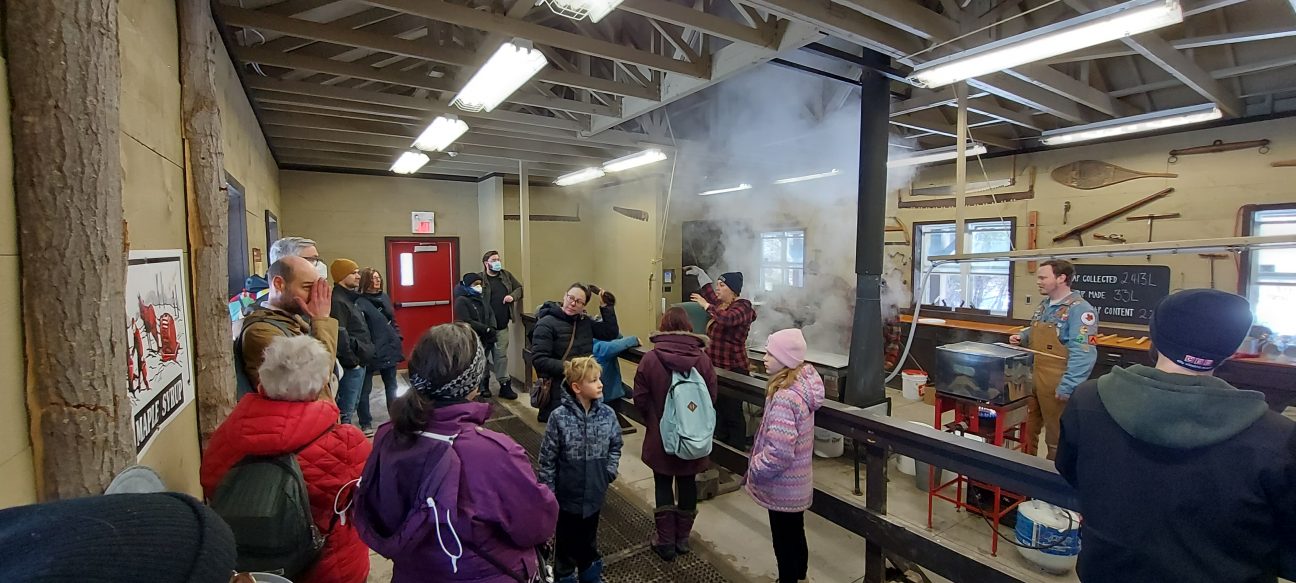 We are grateful to have been able to take part in this season's sugar bush harvest!