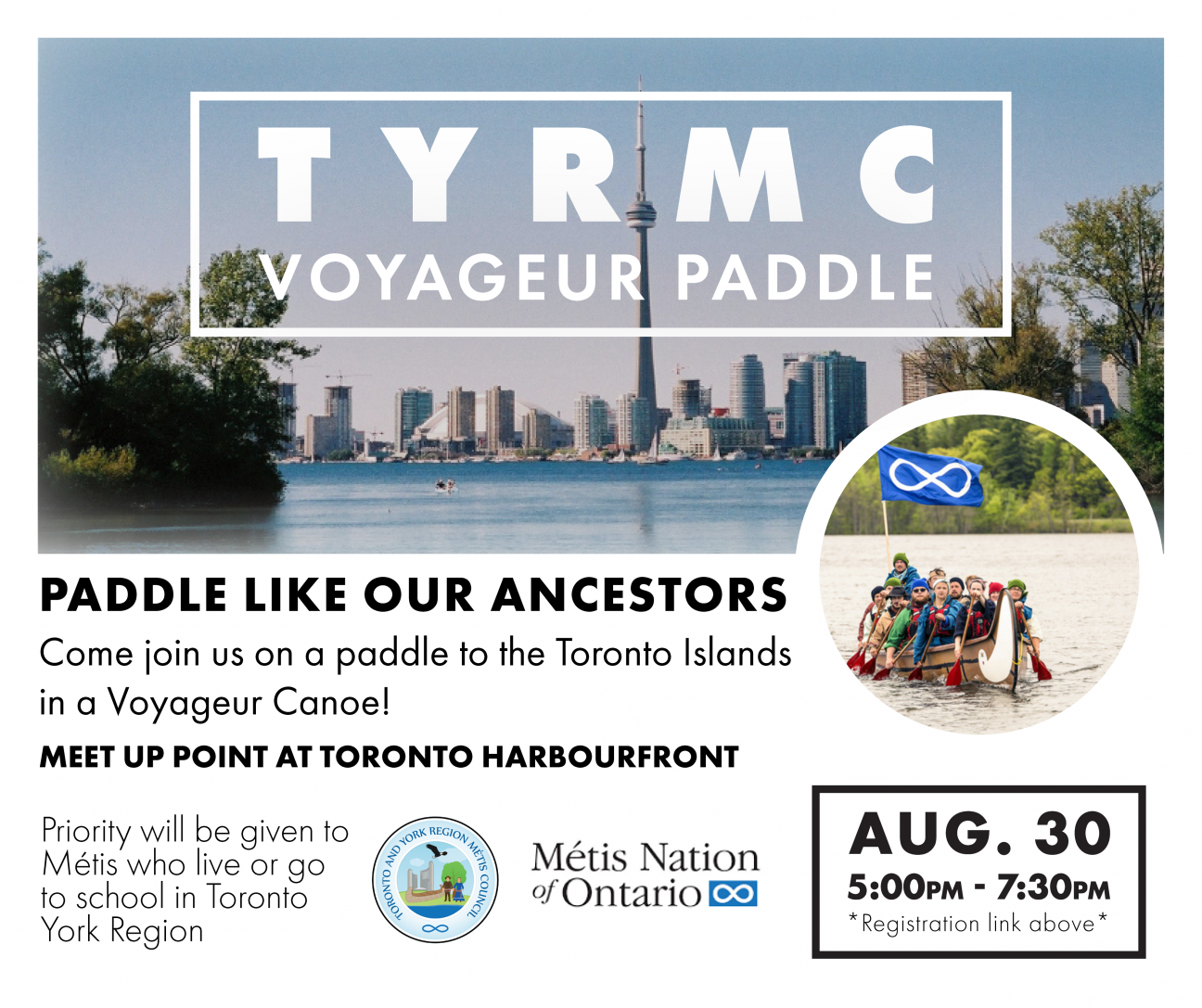 Voyageur Canoe Paddle – Wednesday, August 30th!
Join the Toronto & York Region Métis Council on Wednesday, August 30th for a paddle to the Toronto Islands in a voyageur canoe! We will be meeting at Toronto Harbourfront at 4:30 pm, with the canoe scheduled to go from 5:00 pm to 7:30 pm
This event is open to families and individuals who:
• self-identify as Métis
• minimum age is 8 years old accompanied by a parent/guardian and;
• live or go to school in Toronto York Region.
Please note: there are LIMITED "non paddling" spaces for those 7 years and under.
Register NOW at:
https://forms.gle/fPAM59Fx8yncVTVy9
Registration is required, as spaces are limited. Information about the canoe event will be provided after registration.