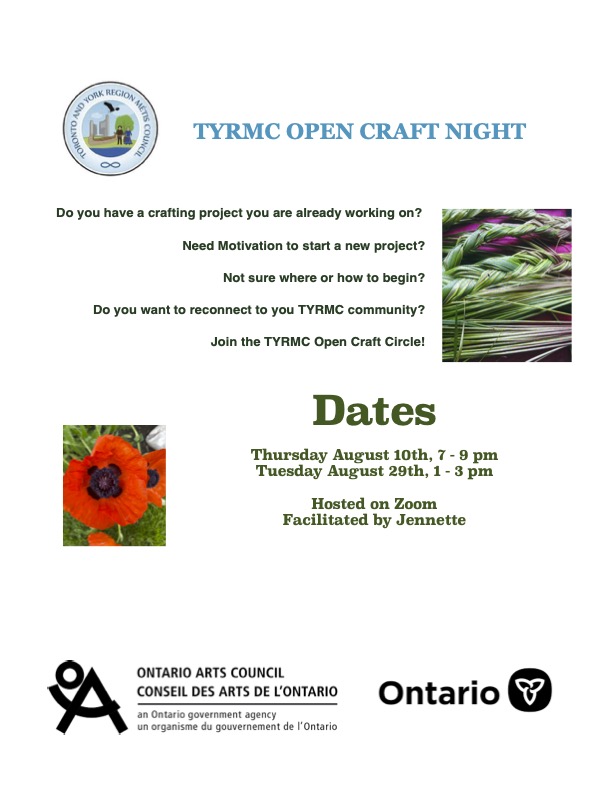 Do you have a crafting project you are already working on? Need motivation to
start a new project? Not sure where or how to begin? Reconnect to your
community?
These Circles will be hosted virtually by TYRMC and facilitated by: Jennette
These Crafting Circles will be held virtually on:
Thursday August 10th from 7-9pm
Tuesday, August 29th from 1-3pm.
Register NOW at: https://forms.gle/i4DW51nF7aQfezeq9