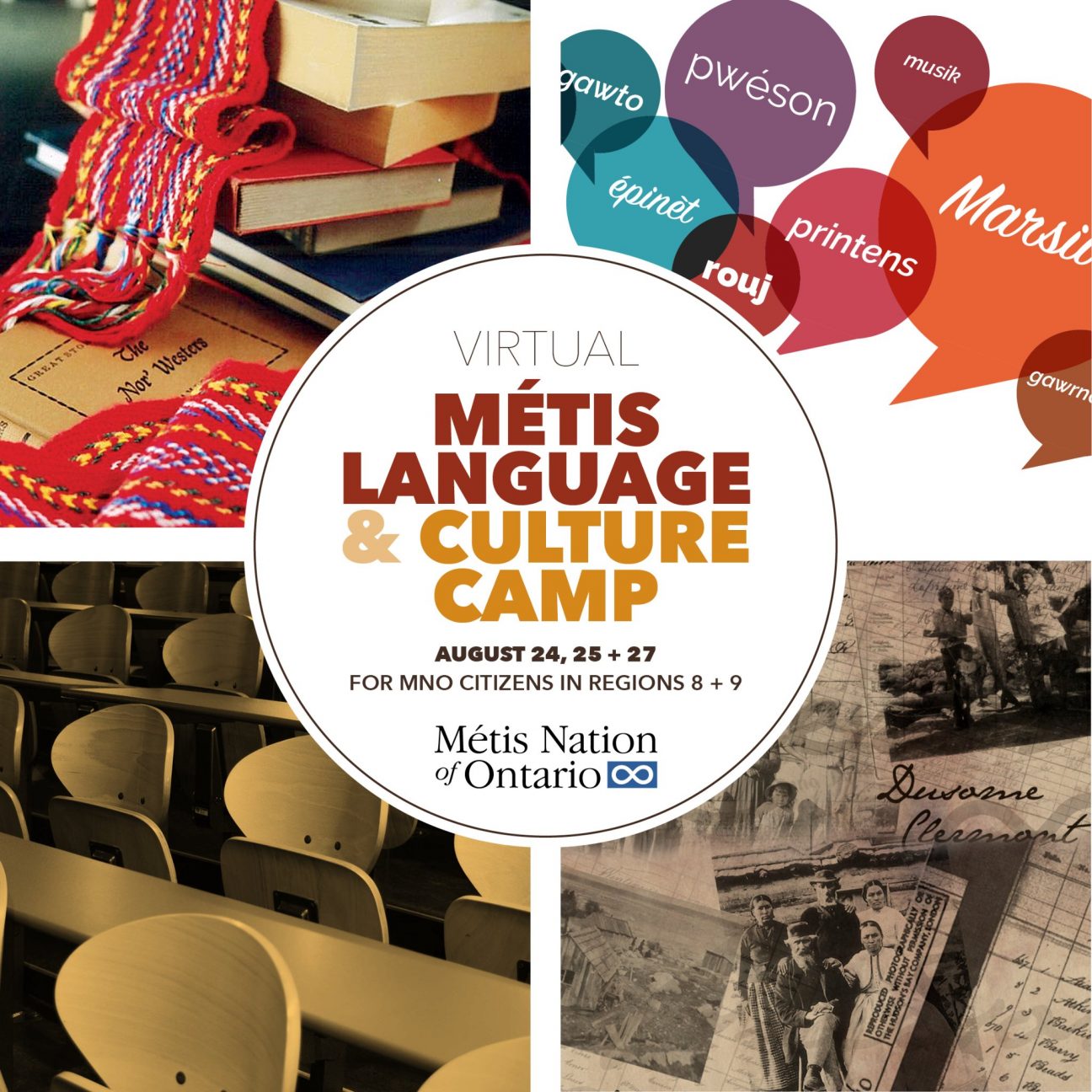 Michif, one of the languages of the Métis people, is considered endangered and the number of Michif speakers has declined significantly in recent decades.
Language is one of the most important aspect of culture, we want to provide all citizens with an opportunity to learn the basics of the Michif language in a fun and interactive environment.
The Métis Nation of Ontario is excited to be hosting the Métis Language and Culture Camp this summer for MNO citizens in Regions 8 and 9 virtually through Zoom. This Camp will be available to all other Regions at later dates (Regions 6 + 7 in the Fall, Regions 1, 2, 3, 4 + 5 this Winter).
The three-day Camp, taking place Aug. 24, 25 & 27, 2022, focusses on learning the basics of the Michif language and providing Métis families the opportunity to be immersed in the language through traditional cultural activities.
Activities include jigging, language games, cooking classes, and more. This camp is open to all ages, and we strongly encourage family participation.
Register Here
Deadline to apply is August 4