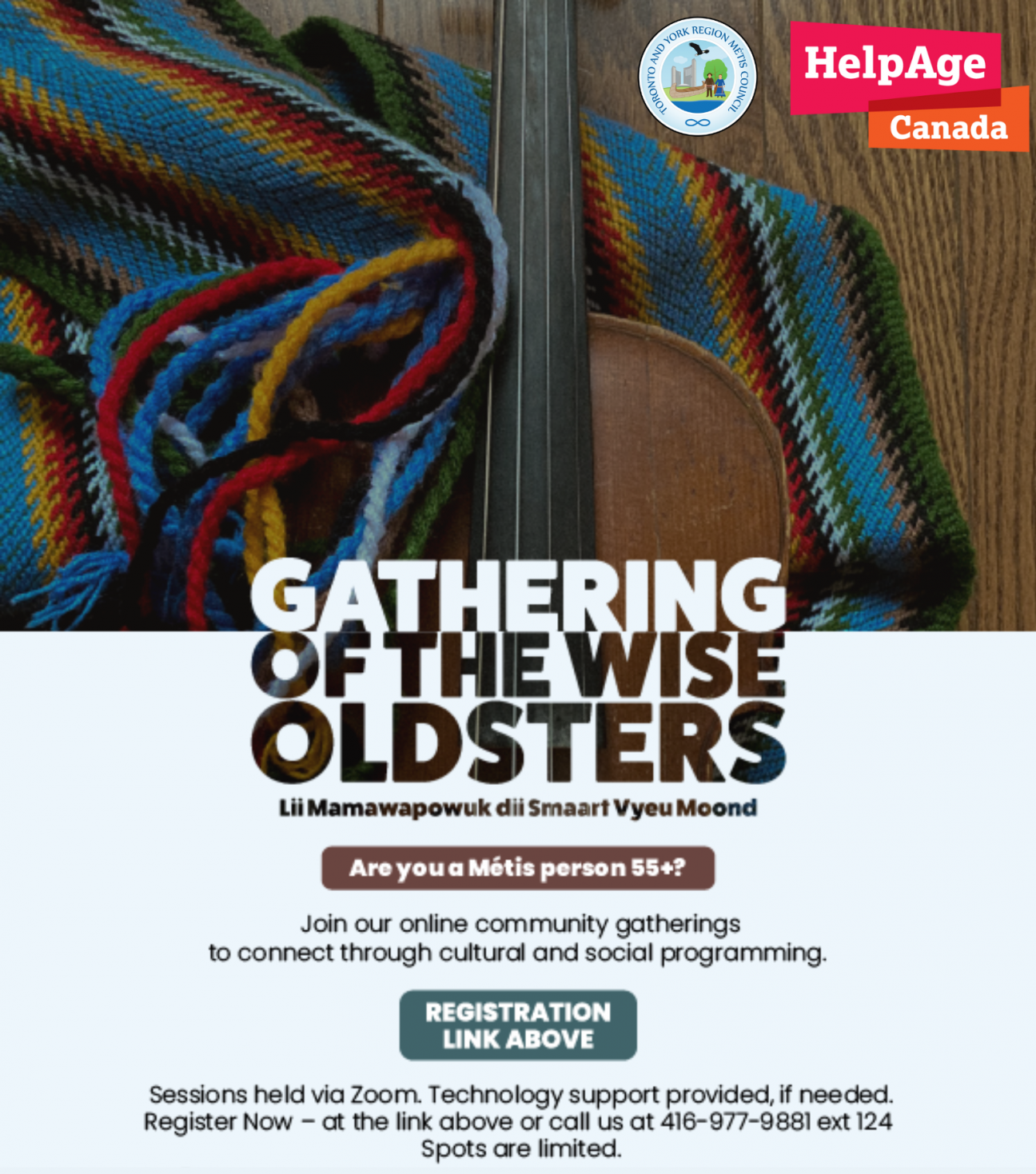 Register Now: https://forms.gle/K3dyDbYb7biyMkhy9
The Toronto & York Region Métis Council is excited to offer an online community gathering for Métis persons age 55+ called "Gathering of the Wise Oldsters – Lii Mamawapowuk dii Smaart Vyeu Moond". This online program, delivered via Zoom, will help our Métis seniors connect with community through various cultural and social programs.
Our first gathering will be a Métis Social held on Sunday January 29 from 1-3pm.
These workshops are open to individuals who:
• self-identify as Métis
• are over the age of 55 and;
• have internet access and a microphone to participate, as all workshops will be held via Zoom.
Priority will be given to those who reside in Toronto and York regions.
If you are interested in participating in our Gathering of the Wise Oldsters programming, please register below or call (416-977-9881 x124) to participate.
If you need any assistance with completing this form, please contact us at (416-977-9881 x124) or email tyrmc.events@gmail.com.
If you need help setting up technology, feel free to reach out to Techserve for help at: 1-888-418-4771.